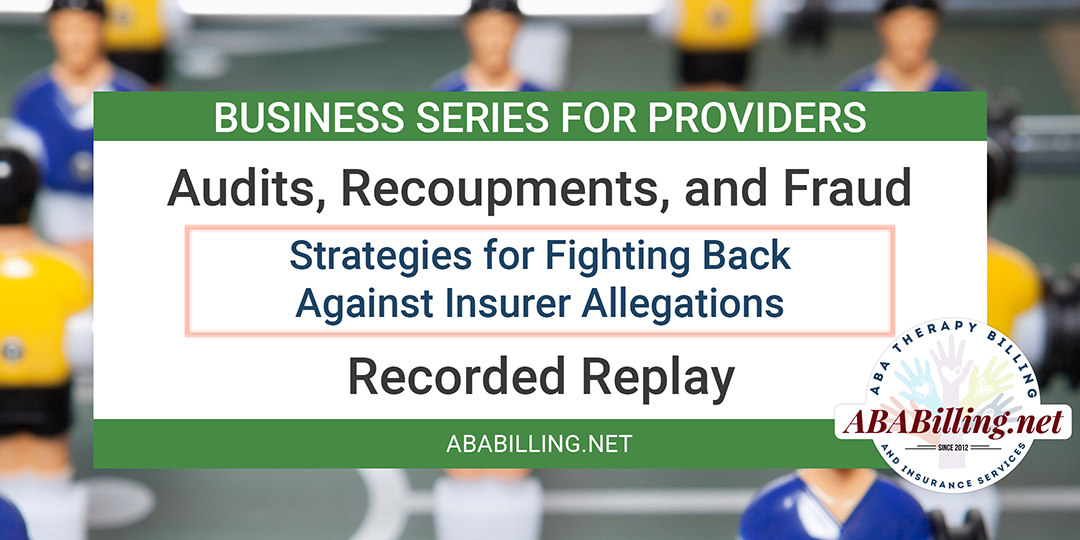 Webinar: Fighting Back Against Audits, Recoupments, and Fraud Allegations, Parts 1 and 2
Host: Jodi Bouer
As the ABA therapy industry has matured, health insurers are attempting to limit their liability and recoup former claims payments through reviews, audits, recoupments and purported fraud allegations. Attorney Jodi Bouer of Bouer Law, LLC and Michele Silcox of ABA Billing summarize the pitfalls providers face and the defenses and strategies that providers can use when subjected to reviews, audits, recoupments and fraud allegations.
If you are already a registered member, click the Login tab to login now.
If not, use this form to register and to purchase 1 month access to this webinar:
Note: After purchase through PayPal, you will be taken to a Thank You page. Once you are there, click the link with the title of this webinar to come back to this page.
Single Webinars

Single Webinar On-Demand Access
Easy PayPal Payment
Silver Membership

All Access On-Demand for 1 Month
Easy PayPal Payment
Gold Membership

All Access On-Demand for 1 Year
Easy PayPal Payment
Includes Live Webinar Registration for 1 Year
Login