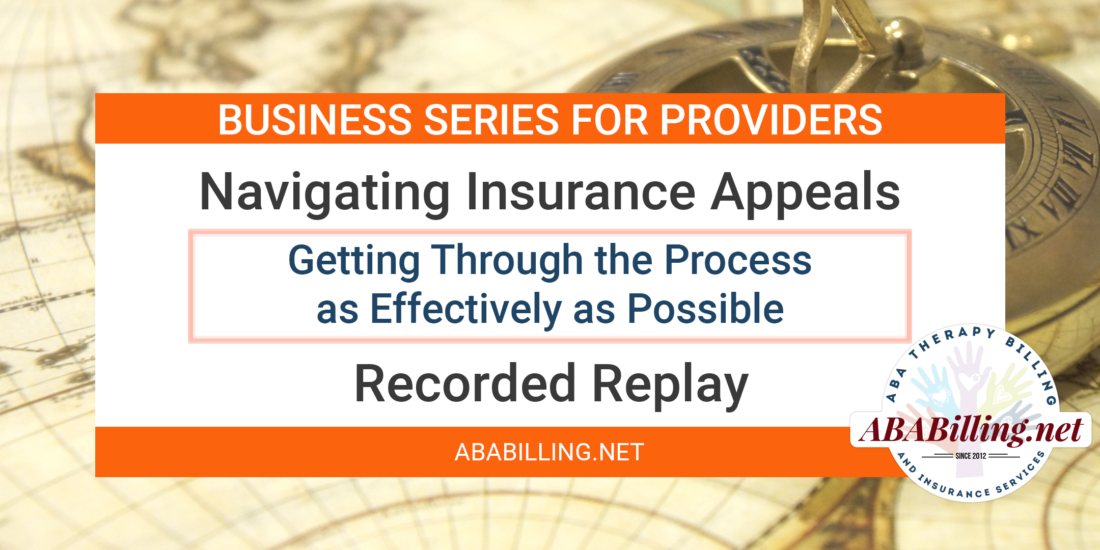 Webinar: Navigating Insurance Appeals
Host: Emily Roche, Director of Services
Not only can insurance appeals seem intimidating, but the process itself is a confusing maze. In this webinar, we'll cover the different steps for providers to be aware of when running into denials with insurance companies. How to navigate each step for appeals, and what rules, deadlines, and laws apply. We will discuss tips for getting through the process as effectively as possible in order to successfully tackle appeals.
If you are already a registered member, click the Login tab to login now.
If not, use this form to register and to purchase 1 month access to this webinar:
Note: After purchase through PayPal, you will be taken to a Thank You page. Once you are there, click the link with the title of this webinar to come back to this page.
Single Webinars

Single Webinar On-Demand Access
Easy PayPal Payment
Silver Membership

All Access On-Demand for 1 Month
Easy PayPal Payment
Gold Membership

All Access On-Demand for 1 Year
Easy PayPal Payment
Includes Live Webinar Registration for 1 Year
Login