What does ABA Therapy Billing do?
ABA Therapy Billing and Insurance Services (ABAB) provide a customized suite of Revenue Cycle Management services for the ABA community, encompassing network participation, eligibility verification and authorizations, and insurance claims management so you can choose what works best for your agency. We pride ourselves on providing top notch, personal touch service at affordable rates, and are committed to world-class customer care with a helper's heart. Allow us to help you grow!
Why do we do what we do?
The mission of ABAB is to remove obstacles and barriers to care for those in the Autism community. We serve with a Helper's Heart, with the integrity and confidence to be your partner in successfully working with a variety of health plan funders. Our team has the expertise, background, and knowledge, as well as the resources to dedicate to your success.
What makes ABAB unique?
Here's what makes ABAB stand out from the crowd:
Reputation – We have industry expertise and a reputation for helping others.
Integration – We have integration capabilities to work with our client's software and processes.
Helper's Heart – We operate with a helper's heart and share additional information and support where we can.
What are our core values?
Our core values are at the heart of everything we do. Our team strives to demonstrate these values throughout the organization and with every client interaction.
Act with Integrity
Be Resourceful
Act with Humble Confidence
Be a Discerning Student
RethinkFirst acquires ABAB

RethinkFirst has acquired ABAB to expand the managed services offering of RethinkBH. As part of the acquisition, RethinkBH has welcomed ABA industry leader Michele Silcox to its team as VP of revenue cycle management (RCM) quality.
Learn more from Michele Silcox in this video.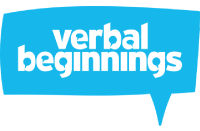 "Michele and her team have been
instrumental in helping maintain a healthy cashflow for our business

. Our assigned team of revenue cycle specialists are all very knowledgeable, flexible, and hard working individuals who possess amazing customer service skills. Working with ABA Therapy Billing and Insurance Services has always been a partnership, where we help each other achieve our goals. They are always available, working around the clock, and are open to suggestions and trying anything to help us beat the insurance denials. Thank you so much Michele for supporting our organization with your knowledges expertise, and leadership."
Diana Wolf, MA, BCBA, LBA
co-CEO, Verbal Beginnings