Network Participation Management
We provide consulting for self-credentialing or full-service credentialing services to guide your agency through the process of becoming an in-network participating provider with national and state health insurance funders.
Procure contracts for agency review and approval
Facilitate individual provider and group credentialing for specific contracts
Add new hire providers to existing contracts
Process address and demographic changes for contracts or individual providers
Ongoing follow-up with health insurance funders through completion of executed contract and credentialing effective date
Provide periodic status updates for ongoing work in progress
What our customers are saying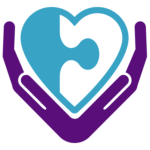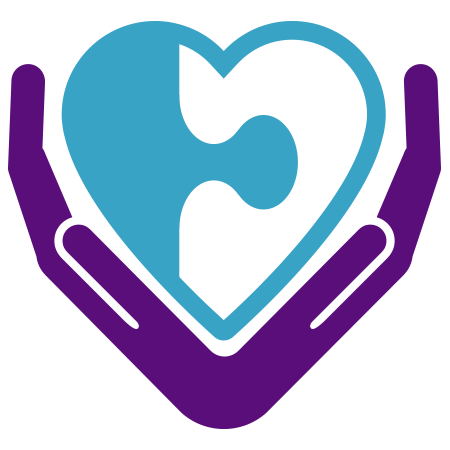 We are grateful for the support, mentorship and leadership Michele and her team have offered our agency. Michele and her team have provided our agency a range of support services within the revenue cycle space including credentialing, compliance, billing, and accounting. We find comfort in knowing that we have the support and leadership of an industry expert with a well supported team to assure we are healthy in this arena. Thank you Michele and Team ABA Billing for all that you do! You truly are a strong and knowledgeable group of professionals that we feel blessed to partner with. 
It is one of my greatest privileges to know and work alongside Michele Silcox. Not only does she have extensive experience helping behavior analysts accurately and ethically bill for their services, but she is genuinely passionate about equipping providers with the ability to perform effective revenue cycle management. During our many past collaborations, Michele's professionalism, hard worth ethic, and diverse areas of expertise have helped ensure that the content provided meets the needs of the audience. I am certain that her work in the field of applied behavior analysis has helped behavior analysts in immeasurable ways. Learning from her has undoubtedly made me a better behavior analyst.
Every professional athlete and actor who is truly working to become elite in their field has a Coach. The Leadership Team of ABA Therapy Billing has applied the same passion for excellence in their industry by becoming a part of The Traction Hub family, where they are on a journey to mastery in everything they do as a business. Foundationally, they are running their business on EOS®, the Entrepreneurial Operating System, and have engaged me as their full-time Business Guide and Coach. From building an outstanding culture, to clarifying and simplifying their vision, to implementing a set of tools, systems and processes that create a disciplined and accountable approach to growing a great business that delivers outstanding client service and satisfaction, the ABA Therapy Billing Team is doing the hard work that separates the good businesses from the truly great ones. Both their clients and their employees are reaping the benefits of their hard and focused work as we continue our journey to be the best Revenue Cycle Management provider serving the ABA Community while always displaying a helper's heart.
The leadership team at ABA Therapy Billing and Insurance Services is a fantastic group of professionals taking things to a new level. Actively engaged in collaborating and learning from one another, the leadership team works diligently for their employees and customers alike. This leadership team offers so much and yet strives to be even better.
The leadership team at ABA Therapy Billing and Insurance Services is a fantastic group of professionals taking things to a new level. Actively engaged in collaborating and learning from one another, the leadership team works diligently for their employees and customers alike. This leadership team offers so much and yet strives to be even better.
We began working with ABA billing in October of 2018.  At that time we were looking for a billing company that had a full knowledge of ABA therapy and was well-informed in all billing components associated with it.  From the beginning, Michele and her team have been outstanding to work with.  They took the time to learn our current billing system and immediately assisted in improving all workflows associated with claims.  Since that time, we have seen a noticeable increase in our claim turnaround time and each member of the team assigned to us have gone above and beyond with any request asked.  The owner of our company has said on multiple occasions that the decision to work with ABAbilling has been one of the best decisions we ever made.  There is a great comfort in knowing that all our insurance claims are being handled with a high level of integrity and care.  As our company continues to grow we look forward to continuing our professional relationship with ABAbilling and look forward to utilizing more of their outstanding services offered.
Michele and her team are the easiest, most thorough, and dedicated billing group I've worked with over the past 3 decades.  Billing in the ABA world requires constant attention to ongoing changes in the multitude of payer source medical policies and Michele's diverse team is always on top of those changes.  Their team doesn't let the small stuff slide either.  They have always worked tirelessly for us until every revenue cent is accounted for.  Our company performs much better with their help.
ABA Therapy billing and Insurance Services is a unique company with in-depth knowledge and experience.  They have provided us with a range of services including a comprehensive assessment of revenue cycle management processes with recommendations that that were both useful and practical. Michele has assembled a team of experienced and collaborative professionals who are committed to helping organizations achieve their mission.
Michele and her team have been instrumental in helping maintain a healthy cashflow for our business. Our assigned team of revenue cycle specialists are all very knowledgeable, flexible, and hard working individuals who possess amazing customer service skills. Working with ABA Therapy Billing and Insurance Services has always been a partnership, where we help each other achieve our goals. They are always available, working around the clock, and are open to suggestions and trying anything to help us beat the insurance denials. Michele has done an outstanding job creating an organization where people are promoted from within, recognized for their hard work, and are focused on customer service. Thank you so much Michele for supporting our organization with your knowledge, expertise, and leadership. 
It is my pleasure to provide a recommendation regarding ABA Therapy Billing & Insurance Services. We have been a client of this company for over one year.  As we began to grow, we made the difficult decision to outsource our billing department and streamline our clinic. ABA Billing took over our in-house billing and immediately improved our processes and revenue. Within four months, they had improved our clinic services and our profitability by meeting with us regularly to optimize our medical billing and coding procedures.  They were able to capture un-billed revenue because of missing codes, which further increased our revenue within the first year.

This is a proactive company, providing us with billing updates and informational emails to improve our revenues and customer service. Because of their emphasis on customer satisfaction, individual staff were highly knowledgeable and supportive.  We are extremely happy with the results from working with ABA Billing and would recommend them without reservation for professional billing management.
The team at ABA Therapy Billing and Insurance Services does an incredible job. Compared to other billing companies, you can see that their industry knowledge runs deep. The efforts taken by their owner, Michele, to not only stay up to date on industry changes but to then disseminate that information to all of her providers is truly invaluable. I love that I get to help with Michele's mission to support and educate providers through the webinars and trainings on which we have continued to collaborate. The years of experience also show in the relationships that Michele and her team have built with payers to not only provide great services but to provide next level problem solving for providers and their families.
We first heard of ABA Therapy Billing and Insurance Services at the APBA conference in Atlanta in 2019. Our state was new on the scene billing insurance for ABA services and the ideas of Revenue Cycle Management were absolutely overwhelming. A year later we had them out for a consult and they encouraged us to further develop our own internal billing department. Throughout that process, they've treated us as partners – not customers – and have guided and trained our staff in the world of RCM. I don't know where we would be without the committed, hard-working, and miraculously available staff at ABAB.