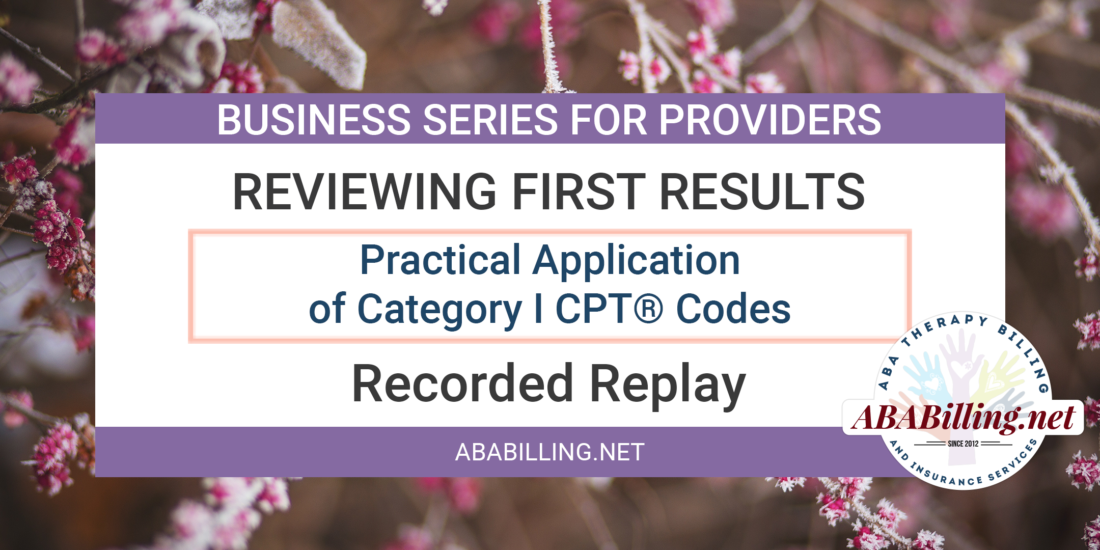 Webinar: Practical Application of Category I CPT® Codes
Presented by:
Michele Silcox, CMRS—Owner of ABA Therapy Billing and Insurance Services and MS Consulting, LLC
Now that the first month has passed, let's review the results of authorizations and communication with the health plans and how to use the ABA Steering Committee Supplemental Guidance on Interpreting and Applying the 2019 CPT® Codes for Adaptive Behavior Services for ADVOCACY in accurate implementation of the new codes. We will discuss the highlights of some of the difficulties providers have encountered with interpretation of the codes by health plans, and other areas of concern such as secondary insurance where plans interpret the codes differently.
Login below to watch the webinar, or
Click Now to Purchase Permanent Access to This Webinar
The content you are trying to access is only available to members.
Gold and Silver Members