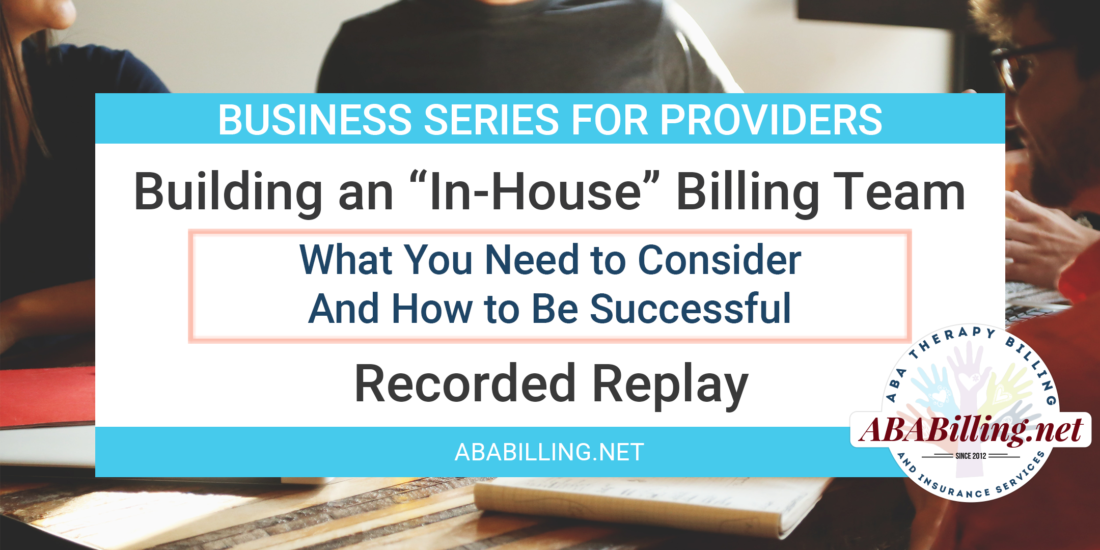 Webinar: How to Build a Successful "In-House" Billing Team
Host: Michele Silcox, CEO
Business owners have lots of options to consider when building in-house teams to handle administrative functions. Depending on the structure of your clinical services, you might need to hire everyone from a receptionist and office manager to insurance billers and contract managers. This webinar covers the points to consider when thinking about keeping your insurance billing functions in house, and how to build a team that can be successful.
If you are already a registered member, click the Login tab to login now.
If not, use this form to register and to purchase 1 month access to this webinar:
Note: After purchase through PayPal, you will be taken to a Thank You page. Once you are there, click the link with the title of this webinar to come back to this page.
Single Webinars

Single Webinar On-Demand Access
Easy PayPal Payment
Silver Membership

All Access On-Demand for 1 Month
Easy PayPal Payment
Gold Membership

All Access On-Demand for 1 Year
Easy PayPal Payment
Includes Live Webinar Registration for 1 Year
Login