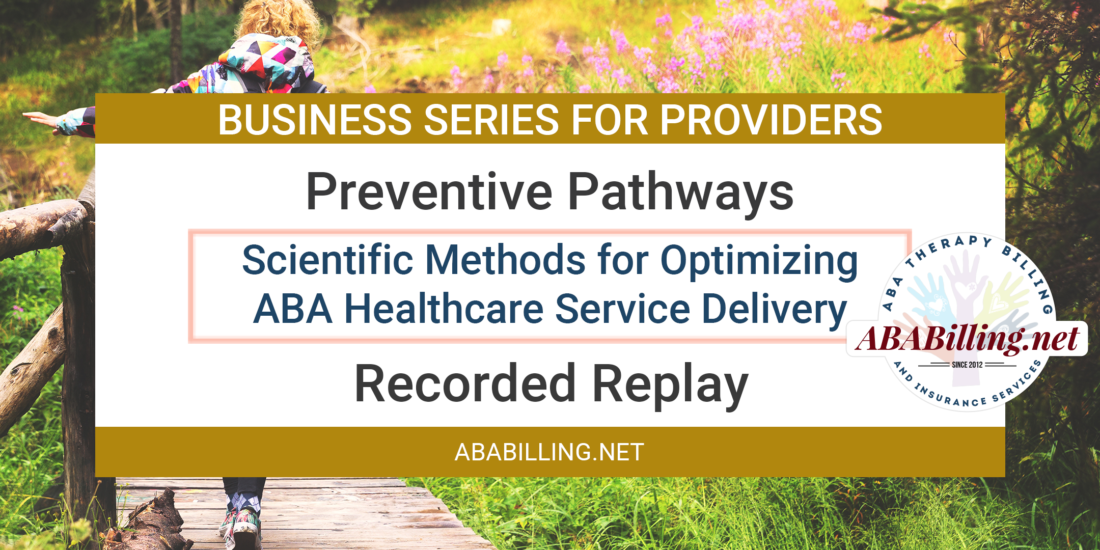 Webinar: Preventive Pathways: Scientific Methods for Optimizing ABA Healthcare Service Delivery
Presented by Rebecca Womack, MS, BCBA, LBA
Director, Behavior Analysis Advocacy Network
http://www.advocateaba.org/
As applied behavior analysis (ABA) therapy continues to be mandated for coverage for treatment of Autism Spectrum Disorder, parents and their child's treatment team must take preventative measures to ensure the continuity of care. By utilizing a multifaceted approach, parents and clinicians can work together to reduce the risk of those variables that impede access to care.
The webinar is geared towards teaching BCBAs how to make sure that they are taking into consideration all the factors that contribute to writing plans according to the model of medical necessity, in alignment with evidence based standards of care, according to our code of ethics, while providing suggestions to do this in systematic way. It will last two hours.
If you are already a registered member, click the Login tab to login now.
If not, use this form to register and to purchase 1 month access to this webinar:
Note: After purchase through PayPal, you will be taken to a Thank You page. Once you are there, click the link with the title of this webinar to come back to this page.
Single Webinars

Single Webinar On-Demand Access
Easy PayPal Payment
Silver Membership

All Access On-Demand for 1 Month
Easy PayPal Payment
Gold Membership

All Access On-Demand for 1 Year
Easy PayPal Payment
Includes Live Webinar Registration for 1 Year
Login